Outdoor Patio Heaters
WELCOME TO MR. MARGARITA THE WOODLANDS PAGE!
CALL US TODAY (281) 639-0090
Ask about our kid flavors!
Frozen Drink Machine and Party Rentals
WE BRING THE PARTY TO YOU!
Single $125
Double $175
DELIVERY FEE APPLIES FOR ALL LOCATIONS
We Deliver, Setup, Pick up and Clean up
Included with your machine rental are:
First mix FREE
Cart
Black skirt
50 cups
5 gallon mixing jug
Extension cord
We mix the first batch for you so all you have to do is turn the machine on and enjoy your party!
Delivery, Setup, and Pickup
We clean the machine, so you don't have too!
Mixes are Non Alcoholic and additional mix is $25 per mix
Please see our party package page if you need tables, chairs, linens, patio heaters or fans!
281-639-0090
WHAT WE RECOMMEND
0 -> 50 Guests 1 Machine 1 to 3mixes
50 -> 100 Guests 1 Machine 2 to 5 mixes
100 - > 150 Guests 2 Machines 4 to 6 mixes
150 - > 200 Guests 2 or 3 Machines 6 to 10 mixes
200 or more Call us...Let's Talk
These are based on other drinks available
(function(d, s, id) { var js, fjs = d.getElementsByTagName(s)[0]; if (d.getElementById(id)) return; js = d.createElement(s); js.id = id; js.src = "//connect.facebook.net/en_US/sdk.js#xfbml=1&version=v2.7"; fjs.parentNode.insertBefore(js, fjs); }(document, 'script', 'facebook-jssdk'));
Party Rental Pricing
PARTY RENTAL PRICING
Go to Party Rental Pricing in the above menu for details
60" Round Tables $10
6' Rectangle Tables $10
Chairs $2
White Table Lines $ 14 (both rectangle and Round)
Patio Heaters $80 w/o propane tank $90 w/propane tank
Outdoor Patio Heaters
STAINLESS STEEL PATIO HEATERS
COMES WITH A FULL TANK OF PROPANE
8-10 HOURS OF HEAT DEPENDING ON USAGE
Heat Range: up to 18 ft. diameter
CSA approved patio heater includes a tip over protection safety feature.
Safety auto shut off tilt valve
GREAT WINTER OUTDOOR RENTAL
GREAT FOR HOLIDAY PARTIES!
$90 for 1 or $85 each for 2+
Product Details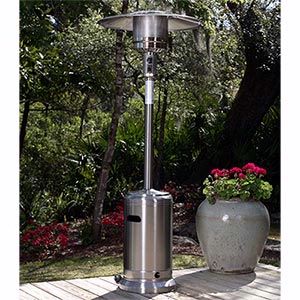 Margarita Machine Pricing
MACHINE RENTALS
For more detail go to Margarita Machine Rental Pricing
Single $125 Double $175
Includes your first mix
(Delivery Charge applies to ALL locations)
Mr. Margarita Mixes $25 each
Extra Cups $6
Extra Straws $3
Salt $10
Late Night Pickups $75
Call out Fee (for more stuff) $75
Contact Information for Our Mr. Margarita Locations